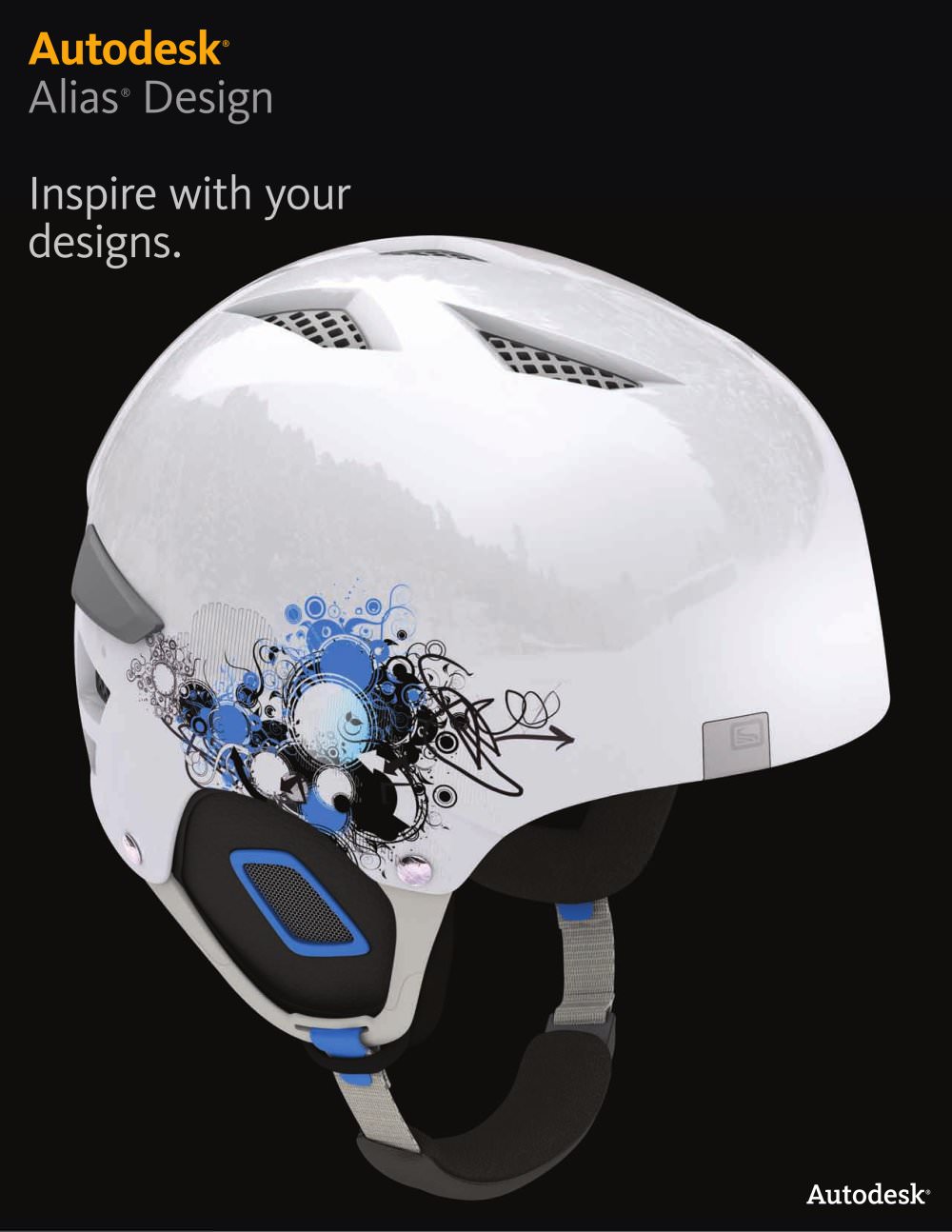 Autodesk Alias Design 2010 x64 R16 (Eng) | 2.15GB
Autodesk ? Alias ? Design helps to quickly develop innovative designs for consumer goods. Autodesk Alias is part of Digital Prototyping Autodesk. The program is used for the design of consumer products. It covers the entire process of the design - from the outline of ideas before the transfer of finished design surface.
Autodesk Alias Design - program for designers of consumer products, which allows you to manage the entire process of work on the design: from brainstorming to the transfer of finished design surface. Rapidly develop and transfer concepts using sketches, 3D-models, illustrations, photorealistic images and animations.
You can quickly sketch ideas, creating conceptual models of products, as well as to simulate the surface of high quality and complex with a complete set of tools for creating sketches and illustrations. The program allows to use such methods of transmission of ideas as sketches, illustrations, photorealistic images and animations. Autodesk Alias Design provides all the tools to ensure that the design was not only attractive, but technically feasible.
High geometry created by designers, can be transmitted in engineering applications and vice versa, which allows to work together on digital prototypes.
Name of Program: Autodesk Alias 2010 x64
Program Version: 16
The latest version of the program: 16
Language: ENG
Medicine: Yes
System requirements:
Operating system Microsoft Windows XP Professional or XP Professional x64 Edition;
or the operating system Microsoft Windows Vista;
or the operating system Apple Mac OS X 10.5 or higher;
Intel processor with 2 GHz or equivalent processor AMD Opteron;
2 GB RAM (4 GB recommended or higher);
Support for NVIDIA or ATI video card with at least 256 MB of dedicated memory for textures *;
Drive DVD-ROM;
Three-button mouse;
Wacom graphics tablet for building thumbnails.
Wram: Some antiviruses swear on the generator licenses (..\AUTODESK.ALIAS.V2010.WIN32_64-ISO\ALIAS_2010_WIN64\LicensingAlias\apcw.exe ) but it is clean
download:
Code:


http://hotfile.com/dl/23058083/2f15c11/ALIAS_2010_WIN64.part01.rar.html
http://hotfile.com/dl/23058078/405389a/ALIAS_2010_WIN64.part02.rar.html
http://hotfile.com/dl/23058080/d09df17/ALIAS_2010_WIN64.part03.rar.html
http://hotfile.com/dl/23058079/807b89e/ALIAS_2010_WIN64.part04.rar.html
http://hotfile.com/dl/23058412/a5c444a/ALIAS_2010_WIN64.part05.rar.html
http://hotfile.com/dl/23058419/9a98b50/ALIAS_2010_WIN64.part06.rar.html
http://hotfile.com/dl/23058424/b66cb2d/ALIAS_2010_WIN64.part07.rar.html
http://hotfile.com/dl/23058076/b909839/ALIAS_2010_WIN64.part08.rar.html
http://hotfile.com/dl/23058670/3735872/ALIAS_2010_WIN64.part09.rar.html
http://hotfile.com/dl/23058672/fb23fdb/ALIAS_2010_WIN64.part10.rar.html
http://hotfile.com/dl/23058682/b5f9490/ALIAS_2010_WIN64.part11.rar.html
http://hotfile.com/dl/23058697/f64c210/ALIAS_2010_WIN64.part12.rar.html
http://hotfile.com/dl/23059146/9207b50/ALIAS_2010_WIN64.part13.rar.html
http://hotfile.com/dl/23059009/f834f3b/ALIAS_2010_WIN64.part14.rar.html